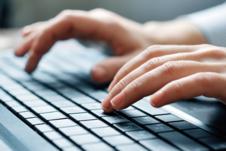 What do you do when the Big Cheese comes to your school? Our schools are always receiving their fair share of Very Important People (VIPs) from a lot of different locations: the school board, the community, etc. As someone who is responsible for the school, we do appreciate these visits even though they can take a lot of effort to get ready for!
Being visited by someone who is important is actually big news for your school. It means that the people running the show have not forgotten about you and perhaps you are doing something impressive enough that they wanted to come and see it in action for themselves. However, it is entirely possible that these types of visits could go unnoticed by many people at the school who were not involved in them as well as by the parents and guardians of the students who attend your school.
Walton County's Bay Elementary school was facing this very problem. They were doing a good job and had received the notice of the school board. The other day the District Advisory Council payed Bay Elementary a visit. The quick-thinking webmaster at Bay Elementary snapped some photos of the visit and then posted them to the website in a home page cover story. Now everyone knows about the recognition that the school has received!